Hey!

En av de siste dagene før avreise fra Miami var jeg og noen venninner å sjekket ut DIRT på South Beach. Jeg kan bekrefte at maten både er super tasty og insta vennlig!

Konseptet til Dirt er superfood. Hver rett på menyen er proppfull av superfoods og næringsstoffer.
Tallerknene er fargerike og inspirerende!

De har både veganske og gluten frie alternativer på menyen for de plante baserte. Også High protein og Paleo vennlige retter for kjøtt elskerne og gutta krutt.
Dirt bryr seg om planeten, og kjøttet deres er markert som Grass fed.

Vi bestilte rødbet salat, acai bowl, matcha pannekaker med mandel mel, søtpotet og en karri blomkål/kål bowl.. YUM!
Absolutt verdt å ta turen, hvis man befinner deg i Miami.

Jeg er på plass i NYC og har hatt en spennende helg, både jobbmessig og sosialt.
Så utrolig deilig med vår i luften her i New York. Blomster på trærne, fuglekvitter å folk som sitter ute å tar seg en matbit, eller bare nyter livet!

Ønsker alle en super start på en ny uke.
Snakkes snart.

X Eline S


English

Hey!

One of my last days in Miami, my girlfriends and I just checked out DiRT on South Beach.
I can confirm that the food is super tasty and insta-friendly!

Dirt´s consept is superfood. Everything on the menu is full of nutritions and superfoods.
The plates here are colorful and inspiering!

The menu got vegan and gluten free options for the plant based ones. Also high protein and paleo friendly meals for the meat lovers and them boyz.
Dirt care about the planet, and their meat is marked as -Grass Fed.

We ordered a beet salad, açaí bowl, matcha pancakes (made with almond flour), sweet potatoes and a curry cauliflower/ Kale bowl.. YUM!
I really recommend to check this place out if your in Miami.

So nice with spring in the air, here in New York. Flowers on the trees, birds are singing and people are sitting outside eating, or just enjoying life.
Wishing everyone a great start of a new week!
Talk soon!

X Eline S.
Wearing: Short - Zara - Top - Urban Outfitters - Sunglasses - Zero UV - Rings - Market in Marrakech - Norway Necklace - ByBiehl - AppleWatch - Hair tie - Free People
Dirt South Beach -1834 Bay Rd, Miami Beach, FL 33139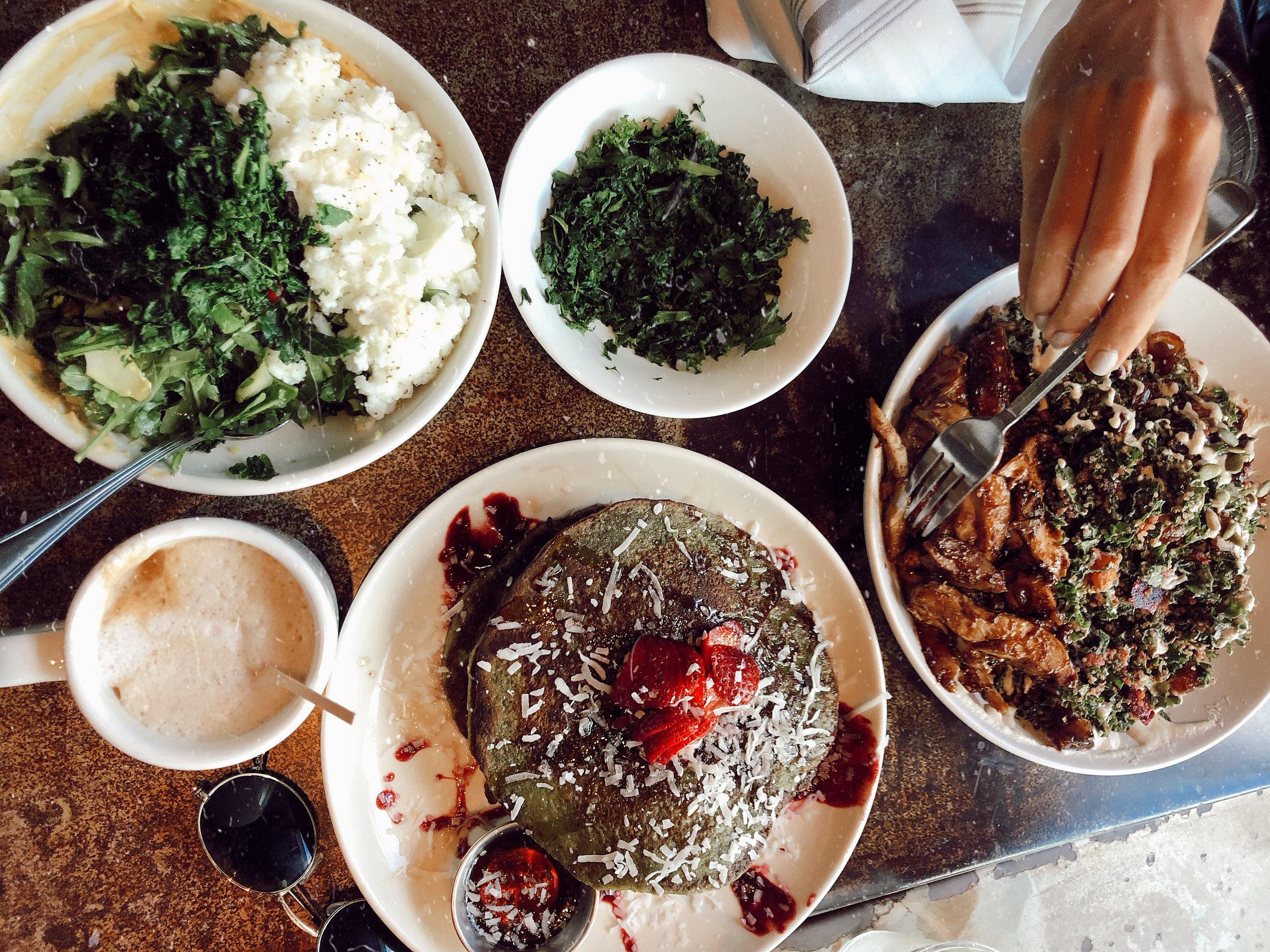 Wearing; Short - Zara - Top - Urban Outfitters - Sunglasses - Zero UV - Rings - Market in Marrakech - Norway Necklace - ByBiehl - AppleWatch - Hair tie - Free People